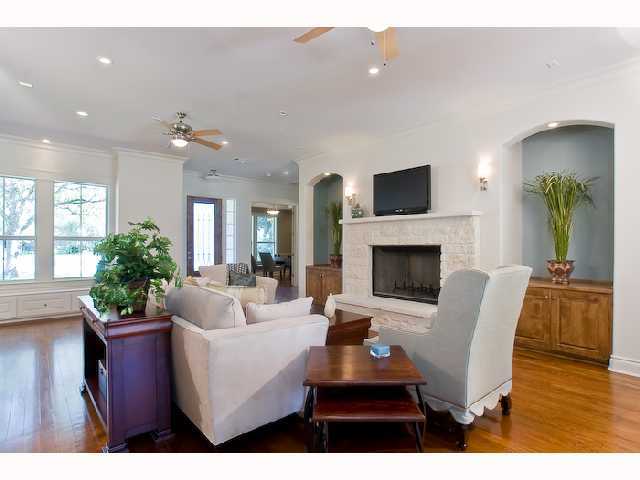 Click here to see availble Tarrytown Listings
A small yet charismatic neighborhood in Central Austin, Tarrytown is home to just over 16,000 residents from families of all ages to UT upperclassmen. With the architecture ranging from Southern style cottages to modern apartment complexes, the town is no more than a ten minute drive from downtown. Even still, Tarrytown boasts all of the amenities and ambience of a friendly Austin suburb.

With Lake Austin forming the border to the west, Enfield road to the south, Mo-Pac Expressway to the east, and 35th street to the north, visitors and residents alike can enjoy the open air in Mayfield, Reed, and Triangle Park. Other amenities include Laguna Gloria Art Museum and Lions Municipal Golf Course which was constructed by the Lions club in 1928 and has hosted ex-longhorn and U.S. Davis Cup captain Tom Kite. After the tiring 18-hole round, visitors can relax and sip cocktails while enjoying the sun setting over Lake Austin. In addition, just south of the golf course, restaurant enthusiasts can choose from a variety of different cuisines including local favorites.

Perhaps most important to the residents of Tarrytown is its emphasis on family and educating the next generation. The town is very proud of four-star Casis Elementary and O. Henry Middle Schools, both parent-oriented institutions in the A.I.S.D. that provide a solid foundation before the students enter Austin High.

In addition, Tarrytown United Methodist Church provides a warm public forum for even further development and worship.

Considering its prime location, amenities, and institutions, real estate in Tarrytown is some of the most expensive in Austin. Cottages and large houses range anywhere from $300,000 to $3,000,000 along Lake Austin. Needless to say, however, Tarrytown is an ideal neighborhood to be considered by any homebuyer.