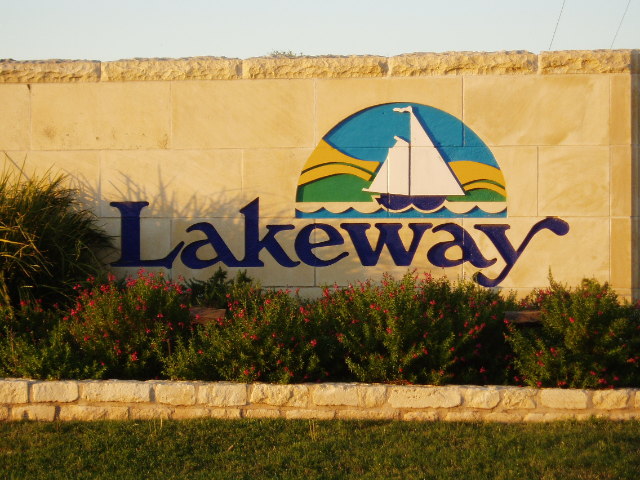 Click Here to see available listings in Lakeway


Lakeway Texas Real Estate
About 20 miles west of Austin, the small city of Lakeway is one of many communities created around the lakes that formed out of a hydro electric project initiated many years ago further up the Colorado River. With five golf courses within the city, many nearby marinas and a mild climate, Lakeway is a city of recreation.
Homes in Lakeway TX
A planned community situated on about 5,500 acres in Texas Hill Country, this is an area of abundant natural beauty. Real estate in Lakeway has been appreciating for quite a few years now. While early construction here began in the 60s and 70s, and many nice older homes can be found, there are also many new developments in Lakeway. There is waterfront real estate, and anything from luxury estate homes, modest single-family homes to town homes and condos. The abundance of golf courses assures golf front real estate in Lakeway.
If you're considering purchasing a vacation home, this area is ideal. Whether you're looking for a time-share condo or a home of your own to visit at any time of year, there will be something in the Lakeway real estate market to suit your needs.
There are two assisted living communities in Lakeway, as well as many parks and even an Airpark with a 4,000 foot runway, fuel services, tie downs and aircraft parking. Lakeway TX homes are as diverse as the community, which attracts everyone from retirees to young families, to professionals looking to live outside of Austin.
Loving Life by the Lake!
Would you like to escape the glum, boring world of urban living? You have an alternative--and it's Lakeway. This little gem of a town, nestled in the gorgeous Texas Hill Country and host to the pristine Lake Travis, boasts an astounding number of beautiful planned communities, any of which will make you feel like you've moved to a summer resort. A perfect place for families, retirees, or anyone who loves the great outdoors--welcome to the Lakeway lifestyle!
A Compelling History, a Bright Future
If you'd lived in Lakeway millions of years ago, your home wouldn't be near a lake, but at the bottom of an ocean! The Texas Hill Country was once covered by water, leaving countless generations of fossil deposits to fascinate today's scientists. Ancient Indian tribes made their home here beginning some 5,000 years ago, hunting, gathering mussels, and living in harmony with the natural bounty surrounding them. Beginning in the 1840s, settlers acquired land and built such well-known local landmarks as Lohmann's Ford (later renamed Lohnman's Crossing Road), Anderson Mill, Hudson Bend, and Vineyard Bay. Once the rising land prices made ranching an expensive proposition in the 1960s, the Lakeway Company began purchasing the acreage and using it for subdivisions.
Today, Lakeway is a thriving community with a full range of amenities to suit your family's needs. Shopping, dining, banking, worship, and entertainment options are all within easy reach of the planned communities here. Lakeway offers a relaxing, peaceful, well-rounded lifestyle that only a small town in a unique location can provide.
The Joys of Lakeway
Lakeway offers more opportunities for fun and recreation than most cities many times its size. Lake Travis is one of Austin's most popular attractions, attracting fishermen, boaters, water skiers and sunbathers from miles around. City of Lakeway Park and Mansfield Dam Park are also popular for their picnic grounds, nature trails, and play facilities. There's always something to enjoy in Lakeway.
A Convenient Place to Live
Lakeway real estate also makes it easy for you to discover all the sights and sounds of Austin. The Capital city is just a few minutes away via RR 620 or FM 2222. Commute to work at Dell Computer, The University of Texas, 3M, Applied Materials, or any of Austin's huge number of major employers. Dance to the beat of the city's famous live music scene. Live it up with fine dining and shopping downtown, or tour the main drag of Guadalupe Street. Catch a play at one of Austin's leading theaters. Then come home to Lakeway, Texas in time to view a stunning Hill Country sunset or splash in the glittering waters of Lake Travis. Lakeway's ideal location gives you the best of both worlds.
So don't put up with the drudgery of generic, depressing urban same-old when you can live a life of sun, water, rolling hills, and serenity. Do yourself and your loved ones the favor of a lifetime.