Robert Saylor
Russ, I just wanted to say Thank You for ALL the help you gave me in selling my home. When I bought a new home with you 10 years ago I was impressed with your knowledge, genuine concern for my best interests and your willingness to go the extra mile. I can't even tell you how much more impressed I am now that you helped me sell that home. As you know, with all that happened in such a short time, I never would have been able to make this all happen without your and Starr's help. What a month it was!! I referred you to some of my colleagues before and will do it even more now. You were GREAT!! Your help, your referral to the moving company I used and your doing a lot of the little things that I probably would have missed in my very rushed time frame were all lifesavers. Again, You earned the great reputation you have! Thanks again, Bob
---
Rod & Deb Merritt
My home was on the market for 4 months, had 38 showings and no offer even though we had dropped the price twice. We were in despair because agents, buyers, appraisers and everyone we talked to said our price was at or below market. We hired Russ because he had been most active in showing our home while it was listed with someone else. Russ came in and had us make some changes and he personally worked hard to help stage our home. At the end of just two weeks, he RAISED the price significantly and sold it before it even listed! Holy cow am I glad we found this guy.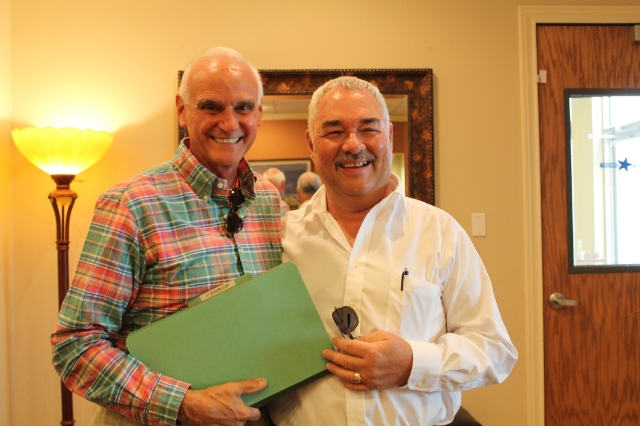 ---
Gregg & Helen Phillips
Russ was great, his office support was fantastic, the buyers were a little challenging but that's par for the course.

Russ went above in beyond with helping get the property ready both in the beginning and the end. He did more to help than any other realtor would.
---
Pita & Octavio Romero

On the recommendation of a friend, we contacted The Eitel Group to be our real estate agent for the sale of our home.

We expected their services to be what we have been accustomed to receive from real estate agents that have sold our previous homes, but to our amazement, they go above what you expect, and keeps doing all kind of work to present the house in a better light to a prospective customer. I keep looking in wonder at their non-stop work ethic and would like to take this opportunity to thank them for their efforts to sell our home.

Sincerely,
Octavio & Pita Romero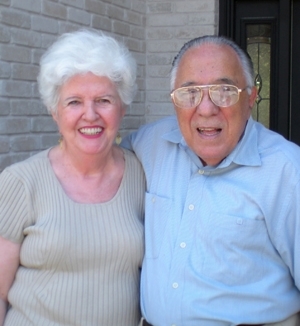 ---
Linda & Mike Bayley
Russ and Starr are real problem solvers and all the prior experience shows. They had answers for EVERYTHING: what to fix, who to work with, what to negotiate...basically, when to fold 'em and when to hold 'em. Russ is unflappable and keeps everything from exploding. He knows the neighborhood and he knows the larger market. Starr has absolutely every piece of information at her fingertips. They were very attentive and I was always a little surprised to recall that we were not the only client.

There are lots of people who love the field of real estate out there working as agents but this group truly is professional, way beyond the trimmings. They are not just another pretty face (or pretty car and business card) - they are the real deal.

And who knew we could have a contract in a week and close right after...in Lakeway. I was all set for a 6 month nail biter.
Thanks team - you all truly are the best!
Linda Bayley
---
Charles & Linda Denton
I felt like I should write this to you and express sincere thanks for all that you did to expedite the sale of our home of 13 years in this troubled market.

I chose you to represent us in the endeavor because you exhibited an excitement about the prospect and a clear set of steps we needed to take in order to effect a timely and financially acceptable sale.

You are without a doubt the hardest working Realtor I have ever known. From your planting of flowers and arranging for select pieces of staging to your assistance with the replacement of a lighting fixture, you demonstrated your willingness to pitch in to make the presentation of our house a key element of the sale process.

Thanks again!

Denton Family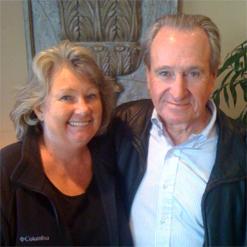 ---
Glenn and Alice Casey
Without a doubt, the level of professionalism and attention to detail that you have given us on our last four transactions is unsurpassed. I have never experienced the personal "one-on-one" attention to detail that you have given us on all our transactions, regardless of the time of day or night!
---
Will & Talia Jarvis
"The Eitel Group did all of the work and made our lives easy......Trust in Eitel and you shall Sell!!"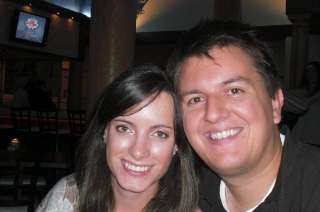 ---
Lynsey Kluever
"Thanks again, Patrick, for everything!! Thanks to you things couldn't have gone any smoother!"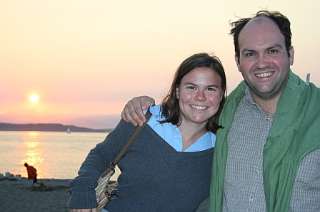 ---
Leora Gaster
Exceptional, thoughtful Service, highly competent, and efficient.
"Having moved 20 times all over the world I can say this is the BEST purchase and move I have ever had, thanks to the intelligent, competent handling of every step by the Eitel group.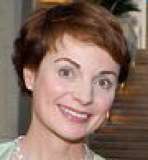 ---
John and Mariliee Buck
We just wanted to thank you for helping us buy our first home. We love it!!! Your quick thinking and actions won us the house in a multiple offer situation. You left the other guys standing in the dust!
---
Christy and Daron Weehunt
You have truly made this entire process a "10", more than we could ever hope for. You always went over and beyond what was necessary. You knew just what we wanted and you found us the perfect home!!
---
Simon Newman & Lisa Clewner
Amazing attention to detail and great negotiation skills! … We moved from Nashville, TN for a new job at the Dell Children's Hospital. This could have been a stressful situation but because of the Eitel Group we felt right at home and found the house of our dreams…. Above and beyond service the whole way!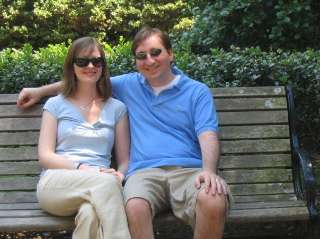 ---
Raju & Deepa Govindarajan
"Hi Patrick,
Deepa and I once again want to express our thanks to you for a fantastic job. Your dedication and outstanding marketing skills have made it a smooth process for the sale of both of our homes. We particularly appreciate all the additional steps you took to make this a reality - our only regret is that we did not hook up earlier with you!"
---
Talia Jarvis
"Wow, I'm almost without words - your tour makes our house look like a million bucks!"
---
Lisl Friday Owner, Director Athena Montessori Academy
Thank you so much for my helping make my dream of being a school owner a reality! The building you found for Athena Montessori School will help shape children's minds for years to come! ...I love working with the Eitel Group!!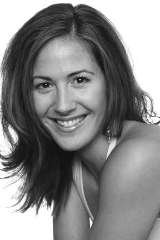 ---
Rangarajan Venkatesan and Rasika Ranganathan
We bought our our first home while on vacation and Russ & Shirin made it look so easy!!!
We closed on an our first home this afternoon. Russ was not a realtor but a consultant who provided very objective guidance through the whole process. His years of experience in not just selling real estate but helping customers make sound investment was very evident. The key to negotiation is to have the right information and that was made available to us easily. Once we selected the property we left for a three week vacation and Russ & Shirin took care of everything for us.

- Ranga & Rasika
---
Elena Villarreal
We had our house listed for about 90-days with another agent. It was not a good experience! I signed up with the Eitel Group and they made me comfortable and made the experience pleasurable! Thank you! - Elena Villareal
---
The Zanot Family
John and I would like to thank Russ Eitel for his hard work! Russ was a strong advocate for us. We really feel grateful that we found the perfect house. Thank you again for everything! Regards, Suzanne, John, Anna, Caroline and Natalie
---
Chris Keefer
I am thoroughly impressed with how professionally you have handled the sale of my grandmother's house from the beginning to now. I have worked personally with several agents in the past and your team shines above the rest. As a lender, we don't get to see this side of the process with agents but I am very doubtful they are as thorough as you have been. I never had a doubt when I recommended you to my family but I know they are pleased as well.
Thanks again!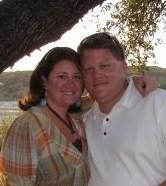 ---
Hester Currens
Russ, I can never thank you enough for all you did for me.

I know you represented me to the very best of your ability. This is the first real estate transaction I have ever had that I felt comfortable with every step of the way....and you did that. If you hear some off key singing in the background, it will be me singing you praises to anyone who will listen.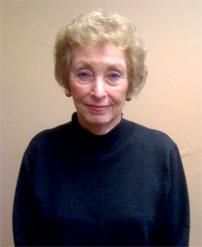 ---
Keith Duff & Jasmine Jaco
Thank you very much for all of your help - quickly selling our house in a challenging buyers' market.

You're the most amazing real estate agent I've seen or heard of. You worked harder and did more for us than anyone could expect.
We'll continue to tell all of our friends about your unique skills and work ethic.
Thanks again!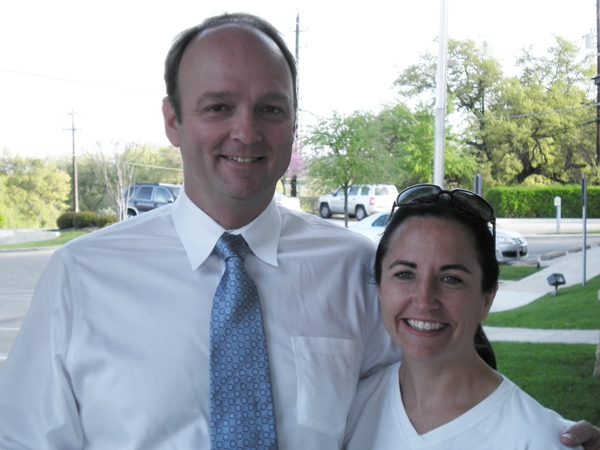 ---
Kevin & Sherry Reynolds
We advertised on Zillow and Craigslist attempting to sell our house from Sept 2009 to April 2010 and had very little activity. We signed with Russ Eitel in April. He did some additional preparation work to the front of the house that included power washing the driveway, marketed it within the real estate community and the house sold in 3 days.

There were a couple of minor issues between the sale and the close which Russ was able to smooth out.



In the end we were very happy at the speed of the sale and the continued attention to detail until the papers were actually signed at the closing.
---
Pam Gates
Thanks For Everything!!
Once again you and your team have gone above and beyond to help me get my home sold in record time!!!! SOLD in Five days in this economy, are you kidding me?
You are the BEST realtor and realty team in the greater Austin area and I will tell EVERYONE I know. Does your card still have VNP on it? If not it should because you are, in fact, one Very Nice Person (VNP) and one heck of a fantastic realtor!!!!!!!
With Much Gratitude!!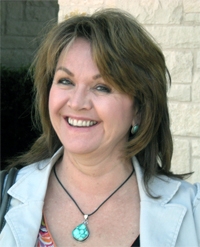 ---
Randal & Karen Hanshaw
I want to thank you and your team for your extraordinary help in selling our house in The Hills. In practicing law for over 30 years and buying and selling many properties, I've known many realtors, but none more professional or helpful.

You and your team went far above the call of duty in every way, including helping us with many challenges we faced as absentee homeowners.

I hope we'll have a chance to work with you again!

Yours truly,
Randy & Karen Hanshaw